News
Posted by Elyse Schultz on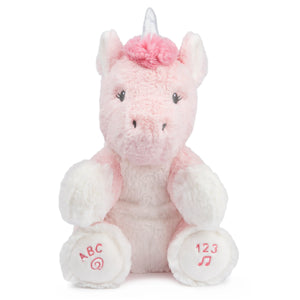 So thrilled to have just gotten in new orders from market filled with some of our favorite Baby Gund Items.  From flapping elephants to our kissing penguins and new animations and plush including Alora the Unicorn, My Pet Puddles and our incredibly cute plush food trucks.  Alora's horn lights up and her arms move while she sings the ABC's and counts 1,2, 3.  Pet Puddles on his head, back and touch his nose to hear him pant, ruff, whimper, lick and more.  This puppy is so adorable and so soft and cuddly.  Your little ones won't want to put him down. ...
Posted by Elyse Schultz on
Can't wait to show you our new lines of animations. Perfect for everyone on your list. Sugar Plum Market / November 5-7th The Sugar Plum Market is almost here! Presented by the Fort Bend Junior Service League (FBJSL) and Memorial Hermann, the theme for the 15th Annual Market is "Let it Snow." Shoppers will be treated to spectacular holiday décor, wonderful vendors, and a fantastic weekend of shopping on Friday, November 6th and Saturday, November 7th at
Posted by Elyse Schultz on
Boo to you! It's time to shop till you drop.  Witches hats, costume glasses and any reason to have fun & dress up.  Come see us at the Kingwood Holiday Marketplace!  In addition to all our fantastic new Christmas animations and toys, we have light up witches hats and a Boogie Woogie Witch singing  "I like to Boogie!" Sunstashes are our new hit reasons to have fun.   Be a sexy kitten, a darling minion or really cool cat woman and Bat Man.  Our Santa Sun-stashes and Hippy Rhasta stashes make great disguises too.  For the kids in all of you,  we have...